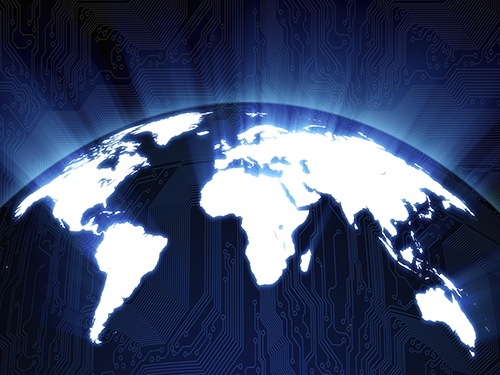 Sugar Research Institute's network of global affiliates specify and deliver SRI's range of designs, instrumentation products and access to specialist consulting services to international clients.
Our partners provide a range of services for sugar producers including project management, engineering, procurement, manufacturing, equipment distribution and installation.
SRI global affiliates:
Fourteam Engenheiros Associados Ltd – South America and Mexico
Klimco – Asia, Africa and China
Nesersa Guatemala SA – Central America and the Caribbean
Queensland Technologies – Africa
Sugar Consulting International Pty Ltd – Global
Uttam Sucrotech International – Asia, Africa and South America
Fourteam is a sugar and alcohol sector engineering company with extensive experience in offering sugar technology consulting advice on projects and technological innovations.
Services include: complete sugar and alcohol plant layouts, process flow diagrams and instrumentation, industrial equipment supply and maintenance.
Regions: South America and Mexico
Klimco is the largest sugar equipment manufacturer in China and has over 10 years cooperation and affiliation with SRI.
Klimco possesses the capability to supply complete set of sugar mill and sugar refinery process equipment on turn key, EPC or individual equipment basis. Klimco is the SRI authorized fabricator of all SRI designed equipment for the region. LT Holdings Pty Ltd is the authorized affiliation for SRI and Klimco.
Regions: Asia, Africa, China
Nesersa is a multi-national distributor of sugar industry equipment for mills, food processing equipment, industrial equipment and laboratory.
A family owned company founded in 1981, Nesersa's high level of service and innovation, highly recognized and reliable services and products serves industrial sectors in the Central America and Caribbean market.
Regions: Central America and the Caribbean.
Queensland Technologies is based in Kenya and provides access to expertise, equipment and services for the cane sugar industry.
Our consultants cater for all sectors from cane field to factory including sugar refining and ethanol production. Queensland Technologies works with Soni Technical Services to build quality Australian designed plant in Africa.
Region: Africa.

Sugar Consulting International Pty Ltd
SCI provides consultations for raw cane sugar factories and refineries.  The scope of these consultations includes technical and process audits, trouble-shooting, supervisor and operator training, research, development and implementation, project management, supply of equipment designs and plant commissioning.
The primary areas of activity include juice processing from raw juice and mud filtration through to sugar drying and raw melt processing to filtered liquor in back-end and stand-alone refineries.
Regions:  Global (with limited exceptions)
USIPL is the Engineering, Procurement and Construction (EPC) company of the UTTAM Group, especially established for executing the Group's EPC Projects across the globe.
USIPL's global network of strategically located offices in UAE, Brazil, Singapore, Colombia, Ethiopia, Sudan, South Sudan, Uganda and Mali gives the Company a competitive edge in global tendering, procurement and supply.
Regions: Asia, Africa and South America
Sugar Research Institute's specialist partners manufacture a range of SRI designs and products.
ActionLaser has global responsibility for the specification, sales and implementation of SRI Jigger Tube Systems into SRI Continuous Vacuum Pans, SRI Batch Pans and SRI Robert Evaporators.
Bundaberg Walkers Engineering is a specialist sugar equipment manufacturer of SRI designs.
J P Mukherji & Associates Pvt. Ltd. are consulting engineers and special product suppliers to cane sugar factories.
Sugarequip (Pty) Ltd

provides designed and engineered plant and equipment and niche market spares to the cane sugar industry worldwide.
A manufacturer of laser perforated screens and tubes within an aperture range of 0.05mm to 0.6mm, ActionLaser has global responsibility for the specification, sales and implementation of SRI Jigger Tube Systems into SRI Continuous Vacuum Pans, SRI Batch Pans and Robert Evaporators.
ActionLaser is supported by a network of specialists in Indonesia, Philippines, Thailand, Brazil, Mexico, and South Africa.
Bundaberg Walkers Engineering is primarily a manufacturer of sugar factory equipment, and specializes in the design and production of cane preparation and milling equipment, pressure vessels, process and storage tanks and other heavy engineering plant.
Bundaberg Walkers has made everything from cane haulage locomotives, to ships, to the largest sugar mill in the world.
Regions: Australia and Southeast Asia
J.P. Mukherji & Associates Pvt. Ltd., Pune, India (JPMA) is a globally recognised company in operation since 1972, offering total engineering consultancy services for cane sugar Industry in agriculture, production of raw sugar, white sugar, refined sugar and specialty sugar, cogeneration and ethanol plant including special equipment design and technology improvement.
JPMA services encompass the full spectrum of setting up of a new sugar complex from concept to commissioning and balancing / optimization, modernization, rehabilitation, expansion of existing sugar complexes. JPMA provide pre-feasibility study, feasibility study, bankable detailed project report (DPR), detailed engineering and consultancy services, project management services, site supervision services and quality inspection services.
Regions: India and South East Asia
Sugarequip was founded in 1967, originally as Cual Engineering, designing manufacturing and supplying electrical and mechanical equipment in South Africa and into Africa. In 1983, Cual split into Cual to focus on the electrical industry, and Sugarequip which would focus on the Sugar industry. Today Sugarequip is one of the leading specialist sugar processing equipment companies, having supplied equipment around the globe over the last 52 years. Sugarequip's vision is to become a full stack support company for the global sugarcane industry.
Region: Global
Wet Solutions has over 50 years combined experience in the sugar industry in addition to extensive experience in designing water purification treatment systems for use in the agriculture, beverage, sugar manufacturing and power generation sectors. Wet Solutions is a reseller of SRI Chute Height Sensors to clients in North America.