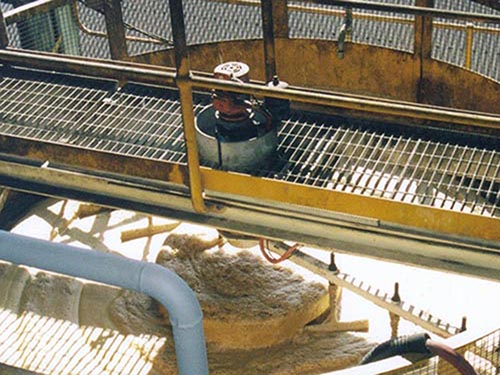 SRI's Flotation Syrup Clarifier design processes high viscosity syrups to increase crystal growth rates and improve sugar quality.
Designed in-house by SRI's world-renowned experts, SRI Flotation Syrup Clarifier designs operate on high viscosity syrups, such as final effect evaporator and liquor streams.
Based on a standard range of designs with diameters from 3.6 to 7.4 metres, SRI Flotation Syrup Clarifiers effectively process syrup or liquor from 40 to 90m³ per hour.
SRI Flotation Syrup Clarifiers are designed for the syrup clarification in raw sugar factories or melt/liquor in sugar refineries.
Design packages for SRI Flotation Syrup Clarifiers include:
Clarifier body and internals design
Aeration system design
Chemical addition system design
Reaction tank design
Piping and instrumentation diagrams and specification
Mechanical design to international standards (optional)
Functional specification including control schema
Operations manual
Contact info@sri.org.au or our network of global affiliates for sales enquiries.