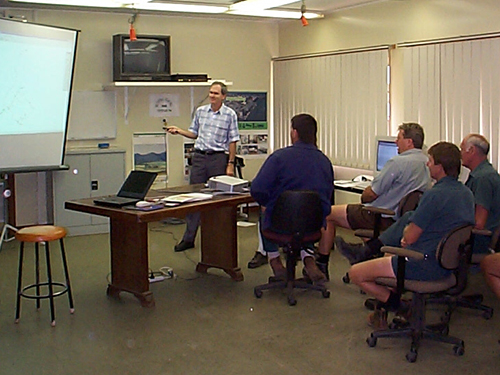 Sugar Research Institute's operations courses target the skills of factory operators and are delivered within the factory environment. Practical, generic and site-specific aspects of operator training are covered. These courses are generally held immediately prior to the start of the season to allow operators to directly apply their new knowledge.
SRI operations courses include:
Introduction to Intermediate – 2 days
The Clarification/Filtration course examines the factors that affect the sugar quality, including operation and control of the juice heating, clarification and filtration processes as well as troubleshooting procedures when performance deteriorates.
Equipment designs (both past and present) are discussed together with routine and seasonal maintenance requirements.
Introduction to Intermediate – 1 day
The Juice Evaporation course examines the factors that affect juice processing capacity, steam consumption, scale formation and chemical cleaning.
Various evaporator and heater designs and their characteristics, control of evaporators, troubleshooting and maintenance are also discussed. Condensate management and the role of the evaporator station in the overall HP-LP steam balance of the factory are also covered.
This course is aimed at shift supervisors and operators. Content can be modified to specifically target operators if appropriate.
Introduction to Intermediate – 1 or 2 days
This course provides practical information on the sugar boiling process to enable factory operators to make sound technical decisions to improve the efficiency of pan stage operations.
The course includes aspects on pan scheduling, batch and continuous boiling, C seed and magma preparation, pan control as well as fugal and dryer operations.
The course is aimed at sugar boilers and assistant sugar boilers. It will also be beneficial to process supervisors.
Introduction to Intermediate – 1 day
The Fugal Operators course covers the practical operation of the high-grade fugal, low grade fugal, crystalliser and sugar drying stations. It employs simple concepts and explanations to give operators an improved understanding of the operations and interactions of the stages.
The course includes factors affecting productivity and quality, procedures and control systems, troubleshooting, supervision and maintenance. The course can be customised to cover high grade or low-grade operations if required. The course is aimed at factory operators and does not require particular mathematical or technical skills. It is particularly suited to workshop type presentation for a single factory or group of factories.