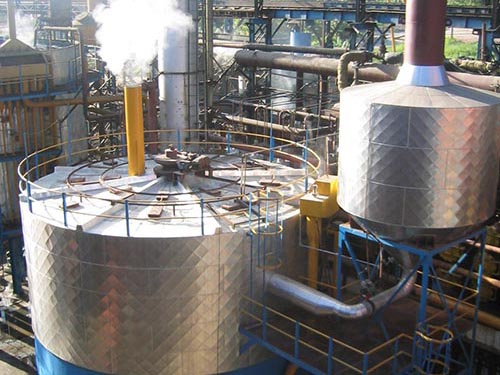 SRI's Short Retention Juice Clarifier design maximises sucrose retention and minimises the resources used to efficiently separate mud from the clear juice in the cane clarification process.
Low sugar losses
Inversion is minimised and mud densities are higher
(which, in turn, reduces cake losses)

Low capital costs
Short retention times mean that a smaller SRI clarifier can easily handle higher throughputs than big and costly multi-tray designs.
High sugar quality
Designed for low internal turbulence at high throughputs - the result is low turbidity and minimal bagacillio carryover in the clarified juice, higher sugar quality and less operational issues downstream.
Reduced chemicals
Designed to lower rates of flocculent and lime addition in order to achieve quality targets.
Based on a standard range of designs with diameters from 5 to 15 metres, SRI's Short Retention Juice Clarifiers effectively process juice clarifiers from 2,000 to 24,000 tonnes of cane a day.
SRI's factory proven clarifier designs are easy to operate and are easily adjusted to changes in incoming mud levels and settling characteristics.
Design packages for SRI Short Retention Juice Clarifiers include:
Clarifier body, flash tank and internals design
Flocculant preparation plant and addition system design
Lime saccharate preparation plan design
Mechanical design to international standards (optional)
Functional specification including control schema
Operations manual
Contact info@sri.org.au or our network of global affiliates for sales enquiries.