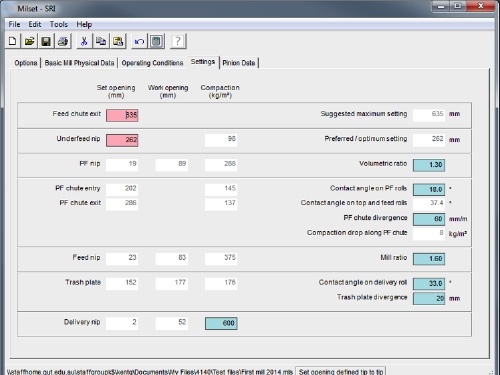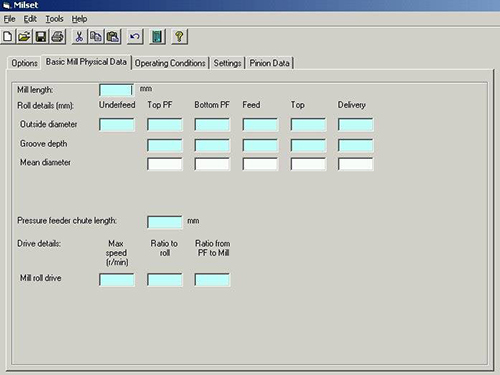 SRI Milset Software is an interactive, screen-based program used by milling engineers to determine optimum mill settings and to analyse and predict the operation of a milling unit.
Basic mill physical data for roll details, pressure feeder length and drive details, in addition to operating conditions are entered into the program to determine suggested optimum milling train settings.
Milset is available exclusively from SRI and requires an annual licence fee to access the program.
Contact info@sri.org.au or our network of global affiliates for sales enquiries.