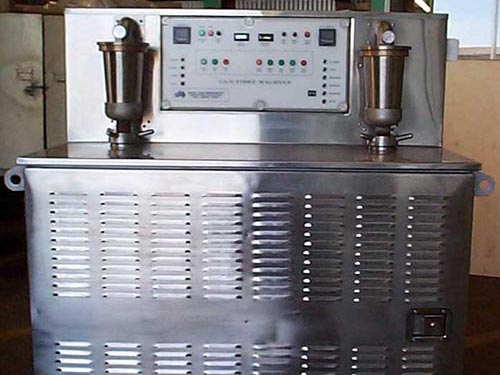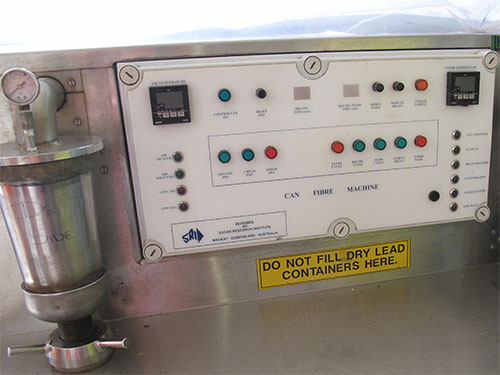 The SRI Can Fibre Machine provides accurate and consistent measurements of fibre content in all classes of prepared sugar cane samples.
SRI Can Fibre Machine features include:
Microprocessor control provides impressive measurement repeatability (less than 0.10% standard deviation) and automates all sample washing and drying operations.
High throughput, with six complete samples prepared in less than 7 ½ hours.
No external fibre retention system is necessary as the initial hot water recirculation phase converts the prepared cane sample into the filter bed for subsequent washing cycles.
Contact info@sri.org.au or our network of global affiliates for sales enquiries.