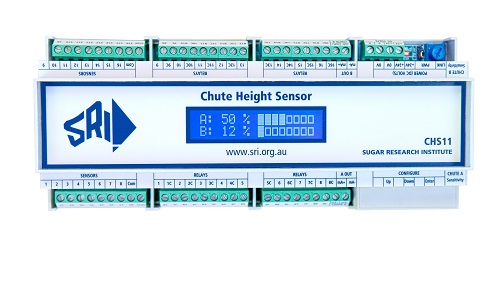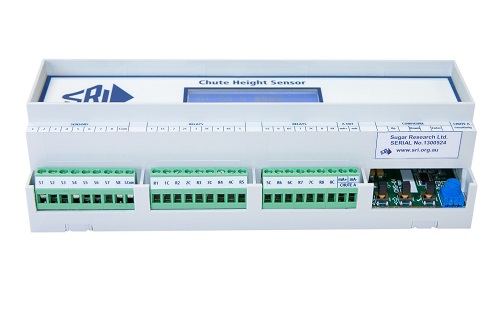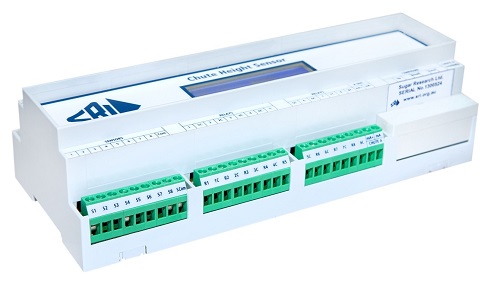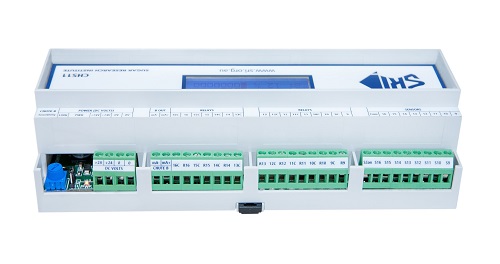 SRI Chute Height Sensors accurately measures cane height in chutes to control sugar mill feed rate, maximise sugar extraction, lower mill stress and energy use.
Designed in-house by SRI's world-renowned experts, SRI's Chute Height Sensor is an essential factory instrument used for the control of sugar mill throughput via mill speed, carrier speed or Donnelly chute settings.
Chute height control is an important regulating component that evens out bagasse flow through the mill to maintain consistent milling operations.
The height is measured via stainless steel electrodes installed in the chute wall that determine the presence of material at each electrode.  The SRI Chute Height Sensor determines the number of electrodes covered and alerts the mill control system.
SRI Chute Height Sensor features include:
Microprocessor technology measures the conductivity of material surrounding each electrode. The SRI chute height sensor determines the number of electrodes covered and updates the current output which is ramped to provide a pseudo analogue output. A number of detection algorithms allow the elimination of false sensing.
The SRI chute height system has the flexibility of being able to measure one chute with up to 16 electrodes, or two chutes with up to 8 electrodes in each chute. When operating in dual chute mode, two 4-20 mA analogue output signals are provided.
As well as analogue outputs, single pole single throw (SPST) relay outputs are provided for high/low level alarms or chute height indicator lights independent of the mill control system.
Contact info@sri.org.au or our network of global affiliates and resellers for sales enquiries.